About Edgen Films:
(Pronounced: edge – in)
Edgen Films is an Austin based Development and Production Company that produces studio quality films while maintaining the classic edgy, Indie-Austin spirit that the city is known for. Edgen advocates the Austin independent film and television industry, which we believe, is populated by talented, creative and hard-working people in the local region. At Edgen, we work to create and bring to life projects that will not only entertain, but also raise awareness and conversation on various social and human condition topics.  We take great care to develop relationships with other professional film and television entities in Austin and beyond.  These carefully tended alliances have allowed Edgen Films to leverage skills and contacts into creating the highest quality projects for many of our independently budgeted films.
"We all started from somewhere, so no matter how far we go, we should never forget where we came from. -We want to give back and support the community that gives so much to us, and we do that by not only working with the industry leaders of today, but by helping foster the talent of tomorrow, be it young, aspiring talent, producers, designers, production crew, or writers"

~ Nicholle Walton Durban, Director of Business Affairs for Edgen Films.
How it all Began:
The Edgen team consists of Justin R. Durban, Nicholle Walton Durban, and Leah Weinberger and the trio met within the very community they still work to foster and grow.
It all began in 2009 when Leah Weinberger wrote the script BITS AND PIECES for Edgen. This script was a winner of the 2009 Screenwriter of Austin Monsterfest Script Contest and is a product of the Austin Film Meet Monsterfest Pitch and Script Matchup in 2009. Leah and Justin met through the Pitch and Script Matchup.   Leah produced, Justin directed and Nicholle offered her performing talent. Bits and Pieces also won Second Place in DVXUser.com's Monsterfest competition. It was at this point that the trio knew they were on to something. Talks began about joining there respective talents and setting up shop in Austin.
Their next collaboration was the Script RACK.  Justin Durban, Nicholle Walton Durban and Leah Weinberger solidified their association by going on to write, produce, and direct this project for the prestigious Doorpost Film Festival.  RACK was a winner in the 2010 Top 20 Finalist Films at Doorpost Film Project.
It was not long after that people started to take note of this unique teams great creative talents and highly skilled business sense. Working with another local production company, D7 Studios, the trio once again found themselves working together on THE CURSE OF BABYLON. Nicholle would act as Producer, Leah as Associate Producer, and Justin as Art Director and Film Composer. The film has been highly received and is in current distribution talks with multiple territories.
The Edgen team continues to forge forward with their successes and seeks to set and reach the higher bar with every step the company takes. With multiple projects in development and in working with other great talents Edgen believes in art that will challenge, inspire, and entertain.
Company Bios: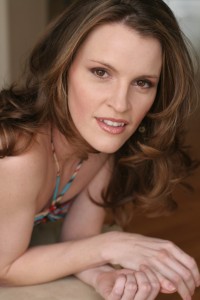 Nicholle Walton Durban
Director of Business Affairs
Nicholle Walton Durban is an actress, singer, producer and business entrepreneur.
She attended Santa Monica College and Cal State Fullerton, and was active in Musical Theater and independent films. She became a member of SAG in 2003 after her role in The Girl Next Door (20th Century Fox / Directed by Luke Greenfield). In 2007, she traveled to China as part of the SMC Musical Theater Troup/Cross Cultural Exchange Program.
Mrs. Durban met husband and business partner, Justin R. Durban in 2007 and after the birth of their first son, the couple decided to relocate to Austin where they would raise their family and form their production company, Edgen Films, LLC with partner Leah Weinberger.
With Edgen Films, Mrs. Durban has been instrumental in developing and producing Award Winning Short Films such as MAHLEN, BITS & PIECES and RACK (2010 Doorpost Film Festival Finalist)and in 2011 the company started a non-profit organization known as indieBEST to aid Artist struck by unforeseen tragedies. In 2010, she worked with local Production Company D7 Studios, Producing the full length scifi action adventure film THE CURSE OF BABYLON.
Mrs. Durban continues to develop, produce, and promote the Arts and takes pride in being involved with high quality, exciting and inspiring Film Making.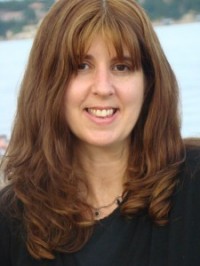 Leah Weinberger
Director of Development
Leah Weinberger is a writer who worked as a Coordinator of the Austin Screenwriters Group for 2009/2010. Leah's favorite genre to write is Science fiction/Fantasy. In particular, she loves creating fantastic worlds while exploring the human condition.
She holds the position of the Director of Development for Edgen Films and works closely with writers in the development phase of their scripts and mentors emerging writers. Look for her latest work, STASIS coming soon from Edgen Films.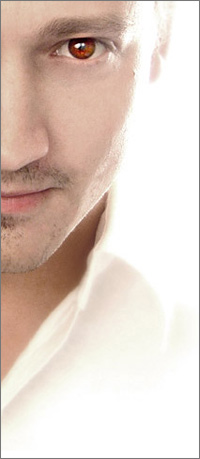 Justin R. Durban
Creative Director
Justin R. Durban is an Artist Extraordinaire. From graphic design to composing the music that moves the film, from writing to directing, his passion and talent for all things film have lead him thru life and many successes.
Justin's strong desire to work on anything involving films led him to pick up a keyboard, find some music software, and begin to write and score his own music for his own movie projects. He gained recognition by giving away his music to anyone that found a place for it within their films. This was accomplished through the online entity called, "Edgen" (pronounced: edge – in). This working partnership and "Pay it Forward" thinking with filmmakers lead to a growing body of work that has spanned and grown tremendously over the years.
His music can best be described as "Upliftingly Dark" Cinematic Film Music with Epic Intimacy. He plays by ear but the music ultimately resonates through his heart.
He currently resides between Los Angeles, California and Austin, TX with his family further pursuing his filmmaking and film scoring career.
—