Whether you're local or across the world, let our award winning team of producers and filmmakers come and make your next media project a success.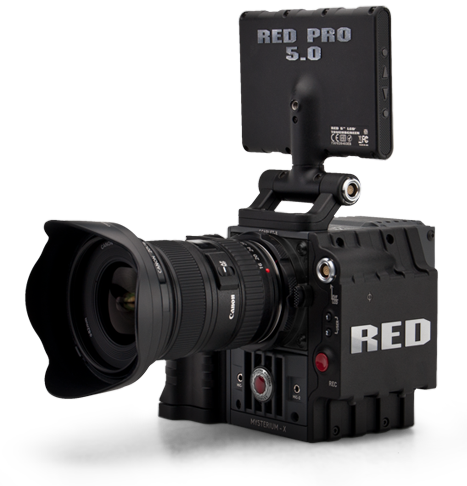 Our Basic Rental Package:
• RED Scarlet Camera Body w/ Canon EF Lens Mount
• REDMOTE
• RED PRO 5.0 Monitor
• RED Side Handle
• 2x RED Volts Batteries
• RED Volt Travel Charger
• 4x RED SSD 64gb Cards
• RED Station RED MAG (SSD Card Reader)
• V-Mount RED Battery Plate
• RED Battery Station
• 2x RED Bricks (V-Mount)
• 18" RED Monitor/EVF Cable
• 8" RED Monitor/EVF Cable
• 2x RED Body Caps
• Zacuto 15mm Baseplate
• 18" 15mm rods (pair)
• Portabrace Universal Shoulder Pad
• Top Handle
• REDROCK Micro Deluxe Matte Box
• REDROCK Micro 15mm Handles
• Shape Follow Focus
• 12" 4 pin Lemo to XLR Cable
• Takina 16mm-28mm F2.8 Zoom Lens
• Canon EF 35mm F2
• Ziess Prime 85mm F1.4
50mm Prime Lens
Polaizer
ND .9
ND .3
ND .6
SCARLET X Case
2 Pelican Cases
A Creative Production Company
Edgen Films is a full service production company and music house. We use professional crew and the latest in camera technology and production equipment.
Our Services Include:
Casting
Crew
Equipment
Locations
Logistics
Production
Script Development & Consulting
Budgeting & Business Plans
Editing
Key Art
Story Boards
Digital Compositing
Visual Special Effects Design
Music Composition/Scoring/Licensing
Audio sweetening service
DVD Authoring Services