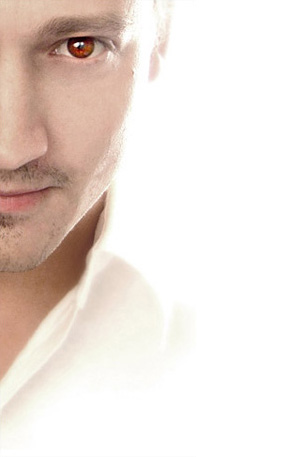 Contact:

justin@edgenfilms.com
URL:
http://www.justindurban.com
Chief Creative Officer / Director / Film Composer / Dad
Justin R. Durban is an Artist Extraordinaire. From digital pixel pushing design to composing the music that moves the film, from writing to directing, his passion and talent for all things film have lead him thru life and many successes.
Justin's strong desire to work on anything involving film led him to pick up a keyboard, find some music software, and begin to write and score his own music for his own movie projects. He gained recognition by giving away his music to anyone that found a place for it within their films. This was accomplished through the online entity called, "Edgen" ( edge – n). This working partnership and "Pay it Forward" thinking with filmmakers lead to a growing body of work that has spanned the globe and grown tremendously over the years.
His music can best be described as "Upliftingly Dark" Cinematic Film Music with Epic Intimacy. He plays by ear but the music ultimately resonates through his heart.
He currently resides between Los Angeles, California and Austin, TX with his family further pursuing his film-making and film scoring career.
I have known Justin for a little over three years now. I met him while working on a feature film that he was the Production Designer and Art Director on. The film was very challenging for him because of the budget and shooting schedule. I have been in the film industry for over 35 years and in most cases when the pressure is on a department head and the pace is hectic and challenging you usually hear about it on a daily basis. Not true with Justin. Yes the project was extremely challenging but even after several days of shooting I saw an amazing and sometimes elaborate and extremely demanding job of creating sets and even filling an entire sound stage with a set that was absolutely stunning on camera. Justin is a prime example of someone that doesn't need an enormous budget to create magic on film. If I was not aware that he was the Designer and Art Director I would just think he was one of the dedicated and hard-working crew members because there was never a job no matter how small that he delegated to someone else and remedied without question. The added surprise came after I got to know Justin better and became aware of his other amazing talents and capabilities. I was teaching a seminar and Justin was brought on as an example of a Sound Director and how to score a film. While instructing a sizable group of participants I watched him score a five minute segment that contained all types of musical requirements from hard-hitting intense action to delicate and accentuated emotion. Throughout my years of experience Justin Durban could be used as a prime example both in work ethic, leadership and the understated way an extremely gifted and talented team member exemplifies and motivates everyone around him.So Justin I can guarantee you one thing. Your talent cannot stay hidden. There are so many top industry executives etc. in all areas of production on an endless search for talent like yours.I enjoy watching you work and plan to make you part of my team whenever possible. Stay Safe and best regards Bobby Sargent.